This American Life Hires Bethel Habte and Phia Bennin, and Promotes Nadia Reiman to Editor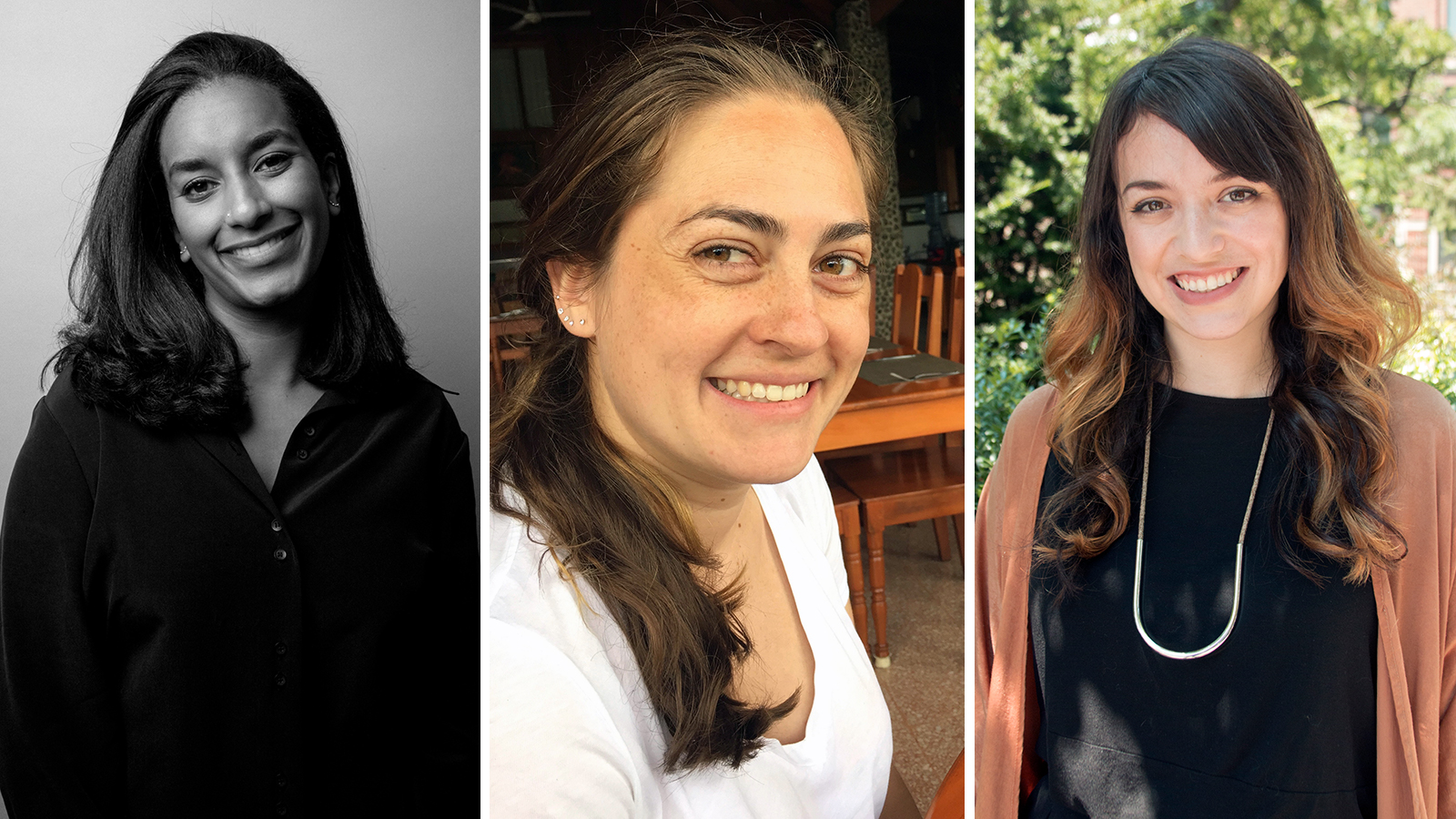 This American Life is thrilled to announce that Bethel Habte and Phia Bennin will be joining our staff as editors, along with Nadia Reimen, who is being promoted from supervising producer to editor.
Bethel Habte joins our show after completing a development project with Serial. Prior to that she was an associate editor, reporter, and producer at Gimlet Media, where she shaped stories on Reply All and made stories for Resistance, a critically acclaimed two-season series following stories of past and present Black resistance to racial injustice. Resistance was named one of the best podcasts of 2021 by The New York Times, The New Yorker, Esquire and more. Bethel also spent three years producing stories at WNYC's Radiolab, and received two DuPont-Columbia Awards, as well as a Mirror Award, for her contributions. She also spent an eventful year, during Brexit and the 2016 election cycle, editing breaking news stories for Reuters.com. Bethel is a graduate of the University of Virginia, Northwestern's Medill School of Journalism, the Transom Story Workshop, and Edit Mode, an editor training program affiliated with the Association of Independents in Radio. She is a first-generation American. Bethel will start with This American Life next month.
Phia Bennin was a fellow at This American Life in 2013. In the near decade since, she produced stories for WNYC's Radiolab, then NPR's Planet Money, and finally Gimlet Media's Reply All, where she worked as the show's supervising producer. Some of her most recognized work includes producing a continuous 48-hour call in show, phishing her bosses to see just how easy it is, and with her mother's approval, microdosing acid. She shines brightest when she's helping colleagues pursue the stories they are most deeply and contagiously curious about. Phia will start with This American Life in January 2023. 
Nadia Reiman joined This American Life in 2018. She has been making radio since 2005, when she started covering Capitol Hill with a minidisc recorder and no journalism experience for a small Spanish-language politics show. She then worked for many years at StoryCorps, where she and other team members won a Peabody Award for their 9/11 coverage. Nadia was also the Senior Editor at NPR's Latino USA. She produced and reported the show "The Out Crowd," which earned This American Life the first ever Pulitzer Prize for audio reporting in 2020.