Related Episode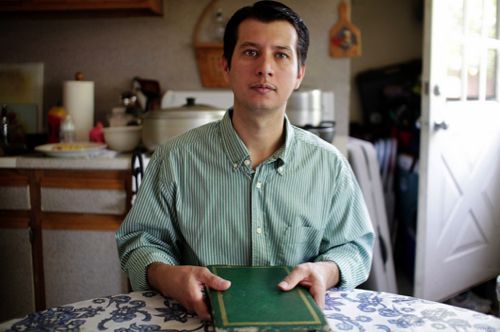 Related Episodes
There are two new updates about our episode "What Happened At Dos Erres," which aired in May and told the story of Oscar Ramírez Castañeda, an undocumented Guatemalan immigrant living outside of Boston.
Last year, Oscar learned that the man he thought was his father was one of the leaders of a military squad that killed his biological family and their entire village. The man then abducted Oscar, who was three years old at the time, to raise him as his own son. This past Saturday, Oscar received a letter from the U.S. government granting him asylum in this country. The Guatemalan military is still powerful, and Oscar had argued that he could be in danger if he were sent back to Guatemala, since he's living proof of a military crime.
Also last week, one of the soldiers who allegedly took part in the massacre at Dos Erres, Jorge Vinicio Sosa Orantes, was extradited from Canada back to California, where he will stand trial for immigration violations related to the Dos Erres massacre. Sosa lived in the U.S. for more than 10 years before fleeing to Canada as U.S. authorities closed in on him. The U.S. government has charged him with concealing his involvement in the massacre when he applied for U.S. residency and citizenship.
You can read more about Oscar's asylum and Sosa's extradition at ProPublica's web site.
Image: Oscar Ramírez Castañeda, photographed by Matthew Healey for ProPublica